PARKING ENFORCEMENT. IS THIS A JOKE?
Want to know how your tax dollars are being spent employing the mentally challenged working at PARKING ENFORCEMENT. Well let me tell you, since building our new house six years ago parking enforcement has been called time and time again from a neighbor that lives across the alley from my driveway. I calculate parking enforcement has come to my home over 1000 times in 6 years. Some of the parking enforcement officers in the beginning were nice, easy to work with. Now that our home has been finished and the false complaints by my neighbor continue. Parking enforcement officers seem to be having a hard time coming to a conclusion that this woman has some issues.
You would think that after six years parking enforcement would have had a desire to bring this harassment problem of neighbors to a close. While saving tax payers a lot of money. Our tax dollars buy the cars, gasoline or electric charge wear and tear, tires, brakes and so on. I have complained to parking enforcement and the council office I don't want to see my tax dollars wasted like this. Then the problem stops for a while then 3 weeks goes by the problem starts again. The same parking enforcement officers arrive ask what's going on sometimes drive by to see no violation and just drive away. Keep in mind folks the crazy thing is this woman has no driveway nor garage door in this alley. So when she calls parking enforcement there is no violation against her. There is no driveway to block no garage door that can't be opened and parking enforcement knows this and keeps coming out on her calls of complaints. CAN YOU BELEIVE THIS.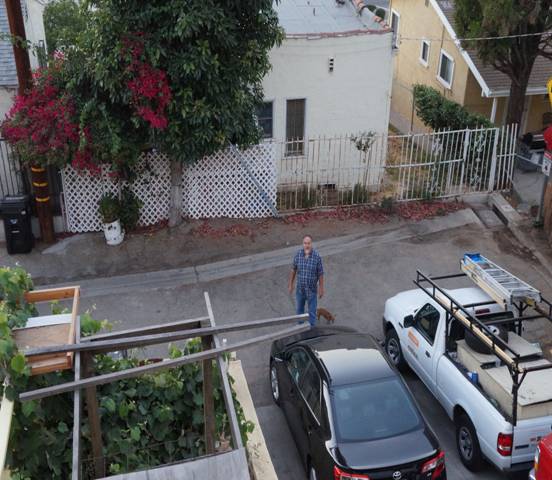 But now parking enforcement officers have seem to be protecting this woman. Like she has a family member within the department. She parks her car for days and sometime weeks without moving it in front of other neighbors homes. The LA city parking enforcement code is you can't park your car in one location for more then 72 hours.
Neighbors have called parking enforcement and she never gets cited. Two months ago the city posted up temporary no parking signs. The Department of Water and Power was digging up the streets installing new water mains in the area. Everyone on the street had there cars moved so not to get towed or cited. The department of water and power arrived on the job to see her Mercedes Benz illegally parked. They called parking enforcement expecting to have her car cited and towed but when parking enforcement saw who's car it was officers wouldn't cite nor tow the car. The department of water and power had to worked cautiously around her Mercedes Benz. Later that day she moved the car.
The next day the department of water and power came back to work once again the Mercedes Benz is the only car parked on the street. The department of water and power for the second day is calling parking enforcement. I could see the DWP working on this street from my patio. I could see the backhoe they are using was very close to this woman's car. I walk over to the street and start talking to the DWP supervisor. He is telling me that they have called parking enforcement over and hour ago and they haven't come out to cited or remove the car. I called parking enforcement with my phone the DWP supervisor standing next to me. The parking enforcement officer on the phone told me that I could not request a citation or removal of the Mercedes Benz that only the DWP could so I gave the DWP supervisor standing next to me my phone he explained to parking enforcement the car was in his way. I was there for over and hour and a half parking enforcement never came out never cited nor towed the car. What's going on here? The DWP was taking a great liability working next to this car with a backhoe digging up the street at one time the backhoe is less the two feet from her car. So I go home come back take pictures of the temporary no parking signs and her Mercedes Benz and contact the council office.
I came home the other day this woman is parked in the alley (no parking anytime) signs are posted everywhere she is blocking my ability to get to my driveway. I can see she is bring her groceries into her house I patiently wait, but after a while I could see her purposely dragging her feet. I ask her to move her car she refuses and this has happened before. I call the council office, they tell me call parking enforcement, I call parking enforcement she now goes into the house and calls the police.
The police come out 10 - 15 minutes later. Parking enforcement comes out maybe 30 minutes after I called. I tell the parking enforcement officer I want her car cited he goes and get his book he talks to her and comes back to me and said I'm not going to cite her because she is with her car. She is not suppose to be parking there anytime read the sign. The car is not running and it is illegally parked and has been for over 30 minute as witness by the police officers. He refused to write her a ticket. Traffic officers issue about 2.5 million citations each year.
Now this woman not liking the way the police handle her complaint is demanding that the police call there supervisor, well at this point I had to go back to work. I can not begin to tell you how many times this woman calls in false complaints to the police, parking enforcement, the council office, the mayors office. While we were under construction, code enforcement come to my job site 3 times. I was never cited.
I live in Council District 1 Ed Reyes office did nothing to stop this wasteful behavior. Councilman Gilbert Cedillo field deputy Mel seems to be trying to make and effort here. This Lady has wasted so much of my time, police time, city time and tax payers money and parking enforcement seem to continue to support her behavior. Parking enforcement has now been out to my home at least 1001 times has not cited this woman. Contact your council office or the Captain of Parking Enforcement and let them know you want your hard earned tax dollars respected.
MAYBE WE NEED SOME MANAGMENT CHANGE IN PARKING ENFORCEMENT ???
WHAT DO YOU SAY
Thank You
Joseph Lucey
Council District one Gill Cedillo
City Hall Office
200 N. Spring Street, Room 470
Los Angeles, CA 90012
(213)473-7001
councilmember.cedillo@lacity.org

Jon Kirk Mukri, General Manager
Greg Savelli Executive Officer - Parking Enforcement and Traffic Control
City of Los Angeles
Department of Transportation
100 S. Main St., 10th Floor
Los Angeles, CA 90012
Phone: (213) 972-8470
Fax: (213) 972-8410
Email: ladot@lacity.org
Teacher Tenure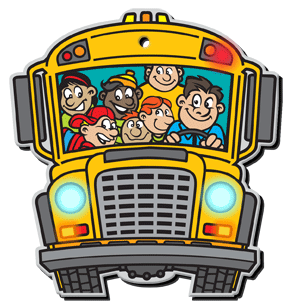 "If a teacher is given a chance or two chances or three chances but still does not improve, there's no excuse for that person to continue teaching. I reject a system that rewards failure and protects a person from its consequences."
Mar. 10, 2009 Barack Obama
"Tenure removes accountability that might otherwise exist. Problem w unions is u can't reward the best/get rid of worst."
Jan. 26, 2011 Gary Johnson
"Removing the least effective teachers from the classroom is also an important way to improve overall teacher quality… If we truly want better public schools, we will have to insist on contract provisions that allow for removing the few teachers who should not be working with children…
Teachers' unions do their very best to secure these insulations from performance for their members, and the results are lack of accountability, rising pay as a simple function of years on the job, and near-absolute job security. These have a deadening impact on student achievement."
2010 Mitt Romney
"The current ideologically driven, credentialed, bureaucratic, unionized, tenured system cannot be fixed... Tenure should be abolished. No bad teacher should be permitted to ruin a child's future."
Oct. 27, 2011 Newt Gingrich
Should K-12 teachers get tenure? "Mostly, no."
May 14, 2012 Virgil Goode
LAUSD announced this week it has now closed its teacher jail or rubber rooms where approximately 250 to 400 tenured teachers, coaches, teacher aids and secretaries accused of wrongdoing and not always being told what the wrongdoing was. Now they received their full salaries to stay at home and wait out the process at the tax payers expense. BAD MANAGMENT BY LAUSD
Joseph Lucey
www.lausdcommunity.com

THESE ARE YOUR TAX DOLLARS AT WORK I DON'T SEE A VALUE
http://teachertenure.procon.org/#california-June-2014
· In a June 1, 2009 study by the New Teacher Project, 86% of school administrators said "they do not always pursue dismissal" of poorly performing teachers because of the costly and time consuming process.
· California Governor Arnold Schwarzenegger called a special election for Nov. 8, 2005 that included Proposition 74, which would have extended the time before a teacher becomes tenured from two to five years. In response, the California Teachers Association increased member fees by $60, raising $50 million to fight Proposition 74. The proposition failed, receiving 45% of the vote.
· On June 28, 2010, New York City closed its "rubber rooms," where approximately 600 tenured teachers "accused of incompetence and wrongdoing" received their full salaries to sit in a sparse room and do nothing.

What we need as Americans are productive kids, with a great education in good performing schools with an end product of every kid college ready and prepared to add to the county that gave him or her the opportunity to succeed.
We as parents and tax payers don't owe teachers job securities. They need to earn it just like we do at our jobs everyday through performance. Bad teachers and bad administrators need to go because we as parents have no need for you you are an insult to our hard working efforts of paying our taxes.
Good teaches and administrators need to work with us parents, elected officials to develop new laws and rules to make your work place a secure benefit for both you and us tax paying parents.
As for the unions go. I think these people need to get off their ass and realize that the time is getting closer where we as parents are longer going to tolerate their low performance, do nothing, protect everyone else but our kids mentality, that over see our tax dollars foolishly spent and still want to have power and pay.
Parents these unions are doing nothing for us as tax payers and do less for us to help educate our kids. IT"S TIME FOR THEM TO GO!
Joseph Lucey
www.lausdcommunity.com
MAKE YOUR VOICE HEAR WRITE A REVIEW AT THE BOTTOM OF THE PAGE
Teacher Tenure
Teacher tenure is the increasingly controversial form of job protection that public school teachers in all states receive after 1-7 years on the job. As of 2008, 2.3 million teachers have tenure.
Proponents of tenure argue that it protects teachers from being fired for personal or political reasons, and prevents the firing of experienced teachers to hire less expensive new teachers. They contend that since school administrators grant tenure, neither teachers nor teacher unions should be unfairly blamed for problems with the tenure system.
Opponents of tenure argue that this job protection makes the removal of poorly performing teachers so difficult and costly that most schools end up retaining their bad teachers. They contend that tenure encourages complacency among teachers who do not fear losing their jobs, and that tenure is no longer needed given current laws against job discrimination.
Prior to the introduction of teacher tenure, teachers were often fired for non-work related reasons. Teachers could be dismissed if a new political party took power or if a principal wanted to give jobs to his friends. Calls for special protections for teachers coincided with the women's suffrage movement and labor struggles during the late 19th century. The National Education Association issued a report in 1885 advocating for public school teachers to receive tenure to protect against political favoritism and discrimination based on gender and race. In 1886, Massachusetts became the first state to pass a pre-college tenure law. [1] When nearly 10,000 teachers arrived in Chicago for the 1887 NEA conference, teacher tenure was one of the main discussion topics. In 1909, New Jersey passed the first comprehensive K-12 tenure law in the US. Proponents of the teacher tenure law in New Jersey argued that it would attract more qualified teachers and eliminate political favoritism, while opponents warned that tenure would make it more difficult to remove ineffective teachers. [18]
After the Great Depression, teachers began to organize politically in order to receive funding and job protections. [35] Teachers unions negotiated for tenure clauses in their contracts with state and individual school districts. By 1940, 70% of K-12 public school teachers had job protections. [4] In the mid-1950s, the number grew to over 80%. [4]

Education and tenure reform became a national issue following the release of A Nation at Risk, a 1983 report of President Ronald Reagan's National Commission on Excellence in Education that found "the educational foundations of our society are presently being eroded by a rising tide of mediocrity that threatens our very future as a Nation and a people." [36] The report prompted states to look at reforming tenure, strengthening educational standards, and increasing the use of standardized tests.
Following the release of a 1985 report by the Illinois State Board of Education showing that only three tenured teachers were dismissed on average per year, the Illinois legislature changed their tenure laws to make it easier to dismiss underperforming teachers. [18] In the 18 years following these changes, only 39 tenured teachers were dismissed. [18]
In 2000, Georgia Governor Roy Barnes, a Democrat, successfully pushed a law through the legislature eliminating tenure for new teachers. Barnes told a joint session of the General Assembly, "Most of the time, tenure means a principal doesn't even try to dismiss a bad teacher because, even if the principal bucks the odds and succeeds, the cost in time and money is staggering." [37] When Barnes was up for reelection in 2002, teachers refused to support him, helping Sonny Perdue to become the first Republican Governor of Georgia since 1872.
California Governor Arnold Schwarzenegger took the issue of teacher tenure directly to the voters in a Nov. 8, 2005 special election. Proposition 74 called for the period of time before a teacher becomes tenured to be extended from two years to five years. In response, the California Teachers Association increased member fees by $60, raising $50 million to fight Proposition 74. [4] The proposition failed, receiving 45% of the vote. [5]
On July 24, 2009, President Barack Obama and Secretary of Education Arne Duncan announced the Race to the Top program which made available $4.35 billion in grants to "encourage and reward States that are creating the conditions for education innovation and reform." [38] Requirements for states to receive funding from the new federal program include adopting policies that take into account student achievement when evaluating teachers and having plans to remove "ineffective tenured and untenured teachers."
After failing to win Race from the Top funding, Colorado passed legislation in May of 2009 making it possible for teachers to lose their tenure status. Also in 2009, Ohio extended the period before a teacher becomes tenured from three years to seven.
Despite New York City Mayor Michael Bloomberg favoring "ending tenure as we know it," the United Federation of Teachers, with the largest political-action fund in New York City, has so far been able to protect tenure for teachers. New York is currently ineligible to receive Race to the Top funding because of an April 2008 law passed by the state legislature banning the use of student test data when making tenure decisions. [40]
Some changes to tenure have been made under the leadership of Joel Klein, Chancellor of New York City Public Schools. From 2002 when Klein was appointed by Mayor Bloomberg until 2009, the percentage of third-year teachers not receiving tenure has risen from three percent to six, and the percentage of tenured teachers receiving unsatisfactory ratings increased from 1% to 1.8%. On June 28, 2010, the city's "rubber rooms," where approximately 600 tenured teachers "accused of incompetence and wrongdoing" received a full salary to sit in a sparse room every day, were closed. [6] [7]
A Feb. 11, 2010 LA Weekly investigation found that the Los Angeles Unified School District spent $3.5 million trying to fire seven underperforming teachers. On average, legal struggles to remove each teacher took five years and ended with four of the teachers being fired. Thirty-two other underperforming teachers were given an average of $50,000 by the district to quit. [41]
In 2008, DC Schools Chancellor Michelle Rhee proposed giving teachers the option of linking pay to performance in exchange for teachers giving up tenure. Union leadership refused to allow their membership to vote for the proposal that would allow teachers to earn up to $130,000 a year. When the DC teachers union allowed their membership to vote on the proposal in June of 2010, 80% of teachers voted in favor of it. The following month, Ms. Rhee fired 241 teachers and placed 737 teachers on notice for being "minimally effective."
On Sep, 24, 2010, the documentary Waiting for "Superman" brought the debate over teacher tenure and New York City's "rubber rooms" to the big screen. The documentary by the Academy Award-winning director of An Inconvenient Truth took a negative view of teacher tenure and teachers unions, prompting American Federation of Teachers President Randi Weingarten to call the film "unfair," "misleading," and potentially "dangerous." [42]
The New Jersey School Boards Association issued a white paper on Sep. 30, 2010 calling for an overhaul of the tenure process. [43] In his State of the State address on Jan. 11, 2011, New Jersey Gov. Chris Christie (R) said "the time to eliminate teacher tenure is now." [44] The New Jersey Education Association has proposed changes to teacher tenure such as using arbitrators instead of judges to hear dismissal cases, but it plans to fight the Governor over the elimination of tenure. [44]
Between Jan. and Aug. of 2011, 18 state legislatures modified their teacher tenure laws. [45] Many states chose to include teacher performance evaluations in their revised tenure legislation, and the Idaho legislature passed SB 1108 which phased out tenure for new teachers.
On June 10, 2014 Los Angeles Superior Court Judge Rolf M. Treu ruled California's teacher tenure laws unconstitutional (Vergara v. California). (598KB) The ruling targets the laws about how teachers are hired and fired, specifically the "last in, first out" rules that allegedly protect "grossly ineffective teachers," therefore preventing students, especially minority and low-income students, from an equal and quality education. The State of California and the California Teachers Association have indicated that they will appeal the case to the California Supreme Court. [46]
I realize all the concerns that people have over education, the main fact that we as parents should be considering is the end results. Parents, grand parents, people that have no kids need to stand up and voice there opinion that we as tax payers are not getting a good return for out tax dollars spent. Our children are not receiving the education needed for 70% of 12 graders to enter college.
You see in every state, teachers and their unions that strike for more money, benefits, job securities, things that benefit themselves but you don't see them strike because of the districts bad decisions, waste of tax payers dollars, low test scores, lack of discipline in the classrooms no, no, no, that's a parents job you need to fight your own battles as parents and tax payers if you can find who to fight with that cares to listen and help do something about it.
http://www.latimes.com/local/la-me-0615-lopez-magruder-20140615-column.html
http://www.latimes.com/local/lanow/la-me-ln-teacher-protections-ruling-20140610-story.html#page=1
http://www.latimes.com/business/money/la-fi-millennial-debt-overwhelmed-study-economy-20140610-story.html
http://teachertenure.procon.org/view.resource.php?resourceID=004377
http://www.procon.org/sourcefiles/K-12-Teacher-Average-Salaries-Adjusted.pdf
---



Letter to Los Angeles Mayor Eric Garcetti and President Obama
The one billion dollars that Los Angeles Mayor Eric Garcetti is looking to receive to revitalize the Los Angeles River is an out disrespect to all Americans that drive or visit Los Angeles, or in that fact just pay taxes.
Our Freeways are the poster child of frustration for anyone needing or trying to make a living or get anywhere in or around the Los Angeles area.
California has a need for more prisons. Veterans need all kinds of help. Our police department is underfunded. Businesses need a tax break. The public needs a tax break. The need for real answers and legislation to aid, help and change the growing Los Angeles homelessness problem.
We live in a state with hundreds of miles of coastline. No one in California is complaining that we can't find beaches or recreation water. This LA river project was a waste of time from the beginning and it started about 12 years ago. If it wasn't for street and manufacturing water runoff, a Hyperion plant upstream, we wouldn't even have water in this river most of the year.
Los Angeles City Councilman Ed Reyes with no ideas of leadership was looking for something of a project he could call his own. He joined the LA River people with there ideas and visions for the beatification of the LA River and he ran with it because he had no other ideas or direction for his district.
Now 12 years later Eric Garcetti is looking to put his name on anything he might be able to get accomplished as a new mayor to show he has ideas and a vision. The reality is he has no ideas to solve the traffic issues, bicycle lanes, by himself Eric isn't going to do it. He is taking to long to deal with the Water and Power's 40 million dollar issue and they're showing him no respect and I could see why.
Eric Garcetti if you need help with accomplishments you can call me or many other people in or around Los Angeles to bring ideas, but don't piss away our hard earned tax dollars on the LA River it's nothing more then a sin.
Joseph Lucey
josephlucey@yahoo.com


Here's what I saw in Cleveland's Little Italy neighborhood today:
I saw a community coming together to replace an obsolete old train station with a new, energy-efficient one that connects two high-employment areas.
Yesterday, in St. Louis, I saw the construction of a land bridge that's designed to let residents and tourists better access the city's famous Archway.
Our infrastructure projects -- the roads we pave, the tracks we lay down, the bridges we build -- they bring out the best of us as a country. We build big things. It's our history.
That happened because our Administration took steps to expedite the permitting process for these kinds of projects. And today, we announced that we're doing the same thing for 11 more accelerated projects -- from Boston's South Station to the Pensacola Bay Bridge.
But there's more that's got to be done to make sure this country's infrastructure projects get the funding they need. That's something only Congress can do, and they're running out of time to do it.
Take a look at exactly what that means for millions of Americans -- and if you don't think enough folks realize what's happening here, then pass this on.
If our Congress doesn't act soon, the funding that pays for our transportation projects will run out. The Department of Transportation won't have a dime to go toward more than 112,000 projects happening around the country. Nearly 700,000 good jobs would be at risk. And some states are already slowing down projects because they're anticipating this inaction.
Think about that for a second.
These states are putting American jobs on the line because they're actually expecting their legislators to refuse to do their jobs.
It shouldn't be that way, and you can play a role in changing it by making sure everyone knows what's going on and what it means.
Learn more about the infrastructure problem we've got in this country right now -- and how the President's proposing to fix it.
Thanks.
Vice President Joe Biden


Joseph --
Today, my bill to ban single-use plastic bags in California -- the kind you get in many grocery stores -- passed through the Assembly Natural Resources Committee.
This is a huge deal, since Californians use 13 billion single-use plastic bags each year -- 97% of which end up in places like our landfills, our parks, our beaches, and our neighborhoods.
But then something strange happened: Out-of-state special interests began pouring money into Sacramento, funding a wave of TV ads attacking me and our bill in an effort to keep these grocery bags littering our state. Worse yet, they've threatened to keep the ads on the air as long as it takes until they can kill the bill.
They're fighting our efforts to clean our environment and our economy. And I understand why: These special interests will continue to profit off California if our bill dies in the legislature.
That's why I need your help now.
Will you contact your assemblymember today and let them know you support my bill, S.B. 270? They need to hear from you ahead of important votes they'll take in the next few weeks.
I'm reaching out to you because you're an action-taker who has stood up to ban the bag before, and we need to show broad support for our bill, S.B. 270.
Single-use bags are too costly to our wildlife, our environment, and our state. California state and local governments spend $107 million every year to manage plastic bag litter. And these out-of-state special interests reap millions of dollars in profits from the environmental crisis that plastic bag litter creates, and taxpayers foot the bill.
Many California businesses agree with us, including plastic bag manufacturers like Command Packaging in Los Angeles County. It's because under S.B. 270, manufacturers would be able to apply for $2 million in state financing to produce reusable plastic bags instead.
More than 100 cities and counties across the state have banned plastic bags already, thanks to the efforts of concerned Californians like you. A growing coalition of businesses and environmental and labor organizations stand with us. But to pass this bill, I need your support.
Will you make one phone call? Reach out to your assemblymember today and let them know where you stand on banning single-use plastic bags. They need to hear from you on S.B. 270.
Thank you,
Alex Padilla